Outsourcing
Although internet marketing is fairly easy to do when someone shows you how, many people who start an internet marketing business get overwhelmed by all the new stuff they have to learn.
But the fact is you don't have to do everything yourself. There are loads of websites where you can find people that you can outsource tasks to cost-effectively, from simple little tasks that might only cost a few dollars to more complex tasks that may cost a few hundred dollars.
So instead of taking ages to learn a new skill and then apply it, you can pay someone who already has that skill to do it for you. And if they live in a country where the cost of living is low, you'll be surprised how little they charge for their time. Many of the top internet marketing "gurus" do very little hands on work themselves. They outsource virtually everything.
You need to decide how much you want to learn to do yourself and how much you want to outsource. Of course, how much time you have available to learn new skills and apply them and how much money you have available to pay for outsourcing will influence your decision.
When choosing someone to outsource your work to, you need to separate the good, the bad and the ugly. Don't automatically choose the cheapest. Look at their portfolio and testimonials and exercise due diligence.
Here's a list of outsourcing sites that I know of (I haven't used them all) …
You can find people to do very simple, un-skillled online tasks for you ( to save you time) at minimal cost at Mturk.com and MicroWorkers.com
You can find people offering to do specific tasks for a fistful of dollars at Fiverr.com, Fourerr.com, Gigbucks.com, Tenbux.com and Zeerk.com
You can find people offering to do specific tasks for a few dollars more at TaskArmy.com
If you don't like writing you can get articles, press releases, blog posts, content, etc written professionally for you at NeedAnArticle.com and iWriter.com
You can find highly qualified, professional women who have put their careers on hold to raise children who can provide a variety of services for you working from their home at HireMyMom.com
You can find people to do all sorts of technical tasks for you at Upwork.com (Elance.com and oDesk.com are now part of Upwork.com), Freelance.com, Freelancer.com, and Guru.com.
Graphics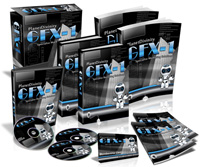 Its very simple: poor quality graphics will make your website and products look poor quality and unappealing. High quality graphics will make your website look professional and appealing and give your products a high perceived value. Visitors to your site will have more confidence in buying from you if you display quality, professional-looking graphics.
I've tried creating my own graphics several times using free graphic design programs such as Pixlr and GIMP but its a very steep learning curve and I'm always disappointed with the results. I always end up getting my graphics produced for me and wonder why I even bothered wasting time trying to do it myself! The costs are remarkably low when you consider the quality of the graphics you get and the amount of time you save by having them created for you. I use GFX-1 for my graphics.
Hope this helps.
To your success and happiness